Aloha at last: Southwest tickets to Hawaii are now on sale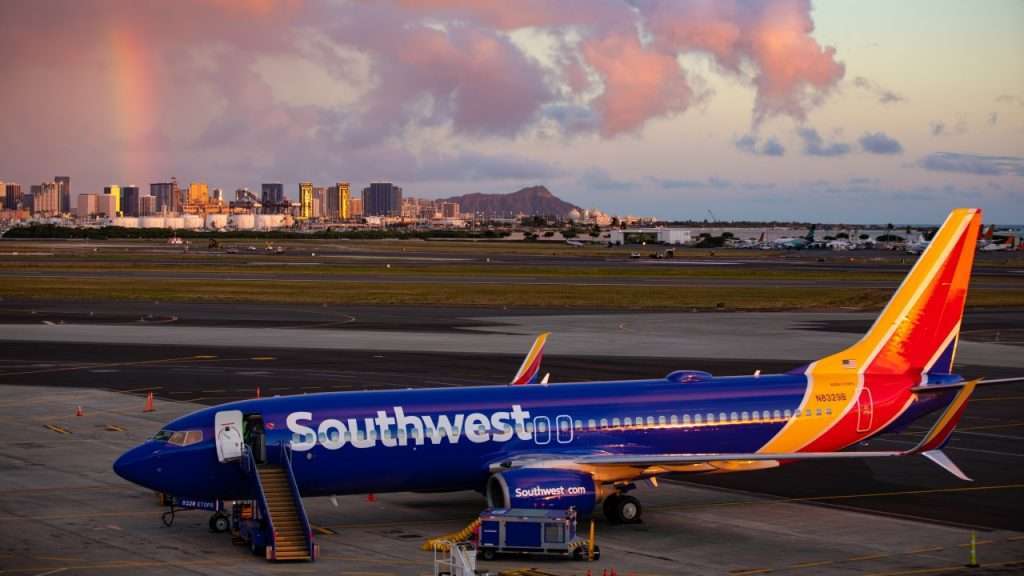 After several years of planning, certification tests, and a frustrating delay at the finish line thanks to a partial government shutdown, it finally happened.
Tickets to Hawaii are on sale through Southwest Airlines Co. (NYSE: LUV).
Read more from Pacific Business Journals, as below:
The Dallas airline will start flights from Oakland International Airport to the island of Oahu on March 17. Southwest will then begin service form Oakland to Maui on April 7.
Service will get started soon after from San Jose International Airport to Oahu and Maui on May 5 and May 26, respectively.
And in a surprise move, flights start at just $49 one-way from California to Hawaii and on weekends jump up to $99, as of prices listed early Monday morning.
"As we answer the call for Southwest in Hawaii with an initial schedule of service that speaks to a longheld hope of our Customers, I applaud and congratulate our People for their steady and impressive work to bring our world-famous Hospitality and game-changing value to the Islands," said Chief Executive Gary Kelly in a prepared statement.
Southwest will announce plans for San Diego and Sacramento in the coming weeks. Eventually, the airline will fly to four Hawaii airports, listed below.
Daniel K. Inouye International Airport, formerly known as Honolulu International Airport (Oahu)
Lihue Airport (Kauai)
Ellison Onizuka Kona International Airport at Keahole (The Big Island)
Kahului Airport (Maui)
Inter-island service begins April 28 between Oahu and Maui, with those fares starting at $29.
'Southwest Effect' in Hawaii?
Southwest's entry into the Hawaiian market is sure to cause ripples in the industry. Southwest is so well-known for its low prices that it created what analysts call the 'Southwest Effect,' meaning routes that feature the Dallas carrier drop in price after it enters a market.
After the carrier made it official that it would fly to Hawaii last October, people wondered if Southwest Effect would carry over the Pacific Ocean. Additionally, Southwest has made known its intentions to eventually offer an interisland service within the Hawaiian market.
After Southwest announced it was starting the process of flying to Hawaii, one of its chief competitors downplayed the potential effects.
"It doesn't," Peter Ingram, CEO of Hawaiian Airlines, said in an interview with the Associated Press when asked if Southwest coming to the airline's home turf scares him.
"We think Southwest is a great airline and we are envious of a 40-plus-year track record of profitability," he added, "but it's really not something new for us to have competitors coming into the market."
Focus on California
Southwest's timeline for introducing other Mainland gateways — like, for instance, its home base of Dallas Love Field Airport — to Hawaii is unknown. Fort Worth-based American Airlines Group, Inc. (NASDAQ: AAL) offers direct flights from Dallas/Fort Worth International Airport to Hawaii.
For now, it's starting with the four California cities. The Golden State is a key focus of growth for Southwest, as it boasts that it's the largest airline in California.
Southwest will likely add other more U.S. airports to its Hawaii rotation. For example, Kelly told reporters in Las Vegas recently he could see Hawaii-Las Vegas flights become a reality as soon as 2020.
There's no doubt the airline is investing heavily in California. Among its 10 largest airports, airports in California are seeing robust growth.
Oakland International Airport is the airline's fastest-growing airport over the past two years, according to Dallas Business Journal research.