Ala Moana Center named most valuable mall in the U.S.
February 23, 2018

Posted by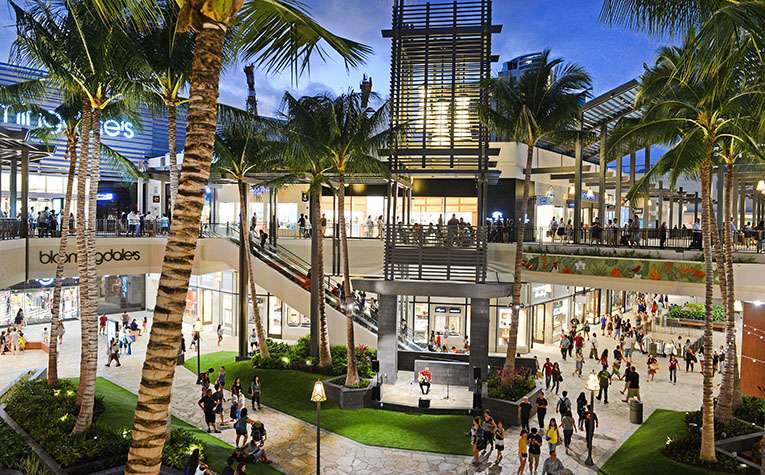 Ala Moana Center is valued at $5.74 billion, making it the most valuable real estate investment trust-owned mall in the United States, according to a new study by boutique research firm Boenning & Scattergood.
The study, which was reported by CNBC on Monday, looked at the 20 most valuable REIT-owned malls in the U.S.
According to the report, the top 20 malls bring in roughly $21 billion in retail sales annually.
The 55-year-old Ala Moana Center, which is owned by General Growth Properties brings in $1,450 per square foot, according to the study.
Sawgrass Mills in Sunrise, Florida, which is owned by Simon Property Group ranked second with $4.1 billion in asset value and $1,149 in sales per square foot.
General Growth Properties' Oakbrook Center in Oak Brook, Illinois, came in third with $3.5 billion in total asset value and $911 in sales per square foot.
"We hope that investors get a more granular understanding of the inherent value in the mall sector," Boenning & Scattergood analyst Floris van Dijkum told CNBC.