Ward Village: Best-Planned Community in the U.S.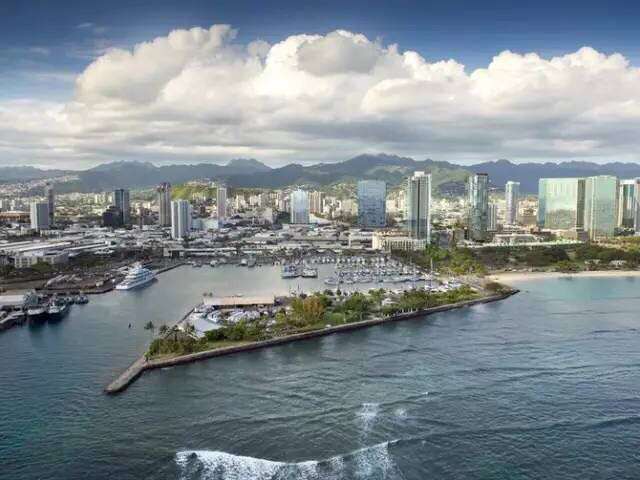 The Howard Hughes Corporation is no newcomer to the master plan. Since the 1950s, the company has overseen the development or expansion of some of the country's best communities, including Summerlin, Nevada (named after Hughes's grandmother, Jean Amelia Summerlin); The Woodlands, Texas, which boasts 143 parks and 212 miles of nature trails; and Columbia, Maryland, 50 this year, celebrated for its social and economic diversity and where mailboxes arranged in groups, rather than on individual houses, are meant to encourage inter-neighbor mixing (and do). But something was missing. And that something was a beach.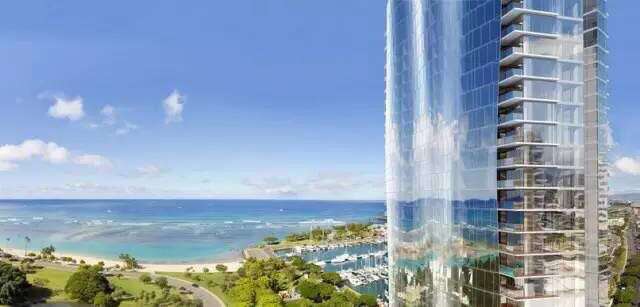 Planned communities have a reputation for being aesthetically restrictive prefabricated design, with people telling you what color you can paint your house. Beach towns, meanwhile, have never been particularly known for their forward-thinking architecture. But 60-acre Ward Village, in a former Honolulu warehouse district, was made for design nerds—and beach bums. Five mixed-use towers, within walking distance of the Ala Moana Bowls and Kewalo Basin, are designed by some of the country's best architects. It also presents the first Hawaii project for most of them, including Peter Bohlin, and Jeanne Gang, with interiors by Tony Ingrao. The Vladimir Ossipoff-designed 1960s modernist IBM building, meanwhile, serves as a sort of town center, renovated by Woods Bagot to be heavy in local materials, like lava stone, and feature traditional Hawaiian motifs on the floors and walls both inside and out.
"An appreciation of the arts is at the core of our identity," says Nick Vanderboom, senior VP of development at the Howard Hughes Corporation. He points to sculpture by British artist Tony Cragg throughout the village; public art on an active construction barricade as curated by Ward Village's Ke Kilohana Art Gallery; and regular installations by 87-year-old Japanese artist and sculptor Yayoi Kusama, whose latest piece for Ward Village, an installation currently on the front lawn of the IBM building, is part of the inaugural Honolulu Biennial, sponsored by Ward Village and held through mid-May.
And for those who don't care about art and architecture—though even the least aesthete homeowners get a little excited by the prospect of living in a place designed by the architects who did the Fifth Avenue Apple store [Bohlin Cywinski Jackson], says Vanderboom—there's plenty more to appeal. Like free yoga in the common, a farmer's market, hula performances, and an outdoor movie theater already hailed as the best in the state, all of it walkable. Also: a Nobu and a Whole Foods. "It's in fact one of the only places in the state you can walk to meet most of your daily needs; walkability is unique in Hawaii," says Vanderboom. And while art and design is all well and good, ultimately, says Vanderboom, "People come here for the lifestyle."