Japanese investors turn sights to Hawaii commercial real estate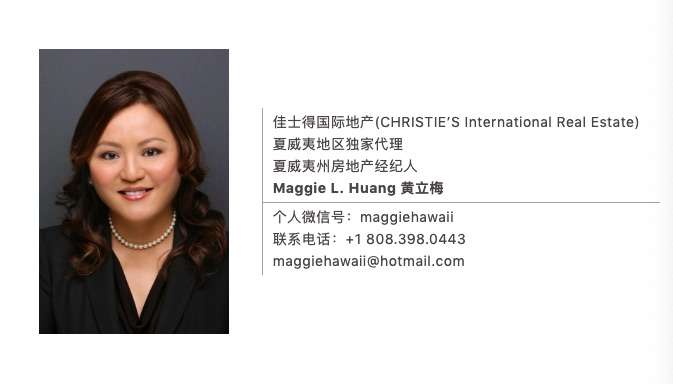 About Maggie Huang
Maggie L Huang is a REALTOR, CIPS with Hawai'i Life.
As the Hawaii Life one (HL1) Director for Asia Pacific Region and an exclusive affiliate of CHRISTIE'S International Real Estate with Hawaii Life, I bring a model to real estate that's similar to private banking, with a strong focus on advisory services, as well as key insights into Chinese investment in Hawaii. I market and sell Honolulu's most exclusive properties on behalf of a client base that includes top executives, high-profile celebrities, prominent developers, and high-net-worth investors from the continental U.S. and overseas.
Please contact me for assistance with Oahu, Hawaii real estate.
You can email me at [email protected] or via phone at (808) 398-0443.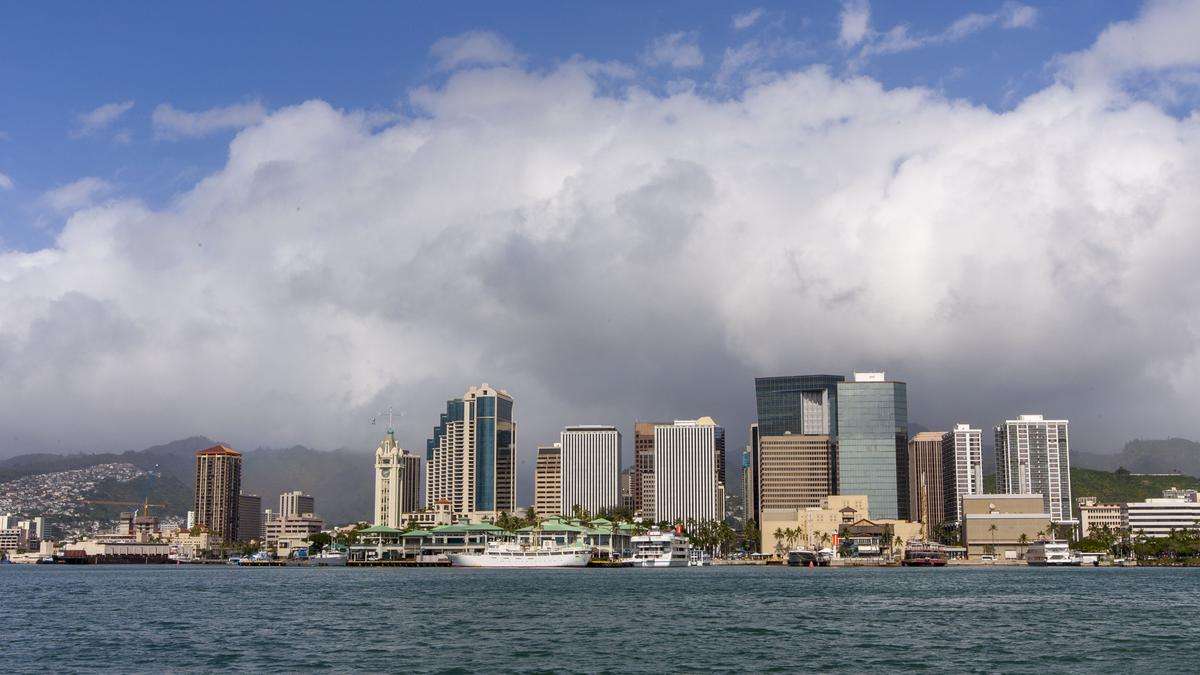 Hawaii commercial real estate is in high demand among investors from Japan seeking to take advantage of favorable interest rates, diversify risk and hedge against a potential economic downturn in their home country after the Summer Olympics and Paralympics are held in Tokyo next summer.
Read more from Pacific Business Journal, as below:
Frank Clark, a Honolulu-based broker who launched an online listings site for commercial real estate in Hawaii this summer, recently returned from Tokyo, where he held two sold-out events to promote the website, ScoopUSA.com.
Japanese buyers who have long invested in second homes and investment residential properties in Hawaii have in recent years been turning their attention to commercial properties, said Clark, who said he had 120 people recently attend the second event.
"I had 31 people come up to me that wanted to invest between $100,000 to $1 million in opportunities," he told Pacific Business News. "The demand is there, we're on the right track for sure."
About a dozen of the 31 who expressed interest are planning to come to Hawaii to do site inspections for investment opportunities, he said. Clark is also founder and CEO of Real Select International and Waikiki Yokocho.
"They're all across the board – from restaurant opportunities to development opportunities; some were equity positions, some were restaurants, some new businesses, some [mergers and acquisitions] opportunities," Clark said. "I'm kind of shocked. I didn't think I'd have that overwhelming response."
Steve Sombrero, president and principal owner of Cushman & Wakefield ChaneyBrooks, does a lot of business with Japanese investors — he sold a small retail building on Kalakaua Avenue in Waikiki to an entity affiliated with Maruito USA for $30 million late last year — and recently delivered a presentation to clients of one of the nation's largest banks.
"There's still pent-up demand for Hawaii investments," Sombrero recently told PBN. "The yen is still showing signs of strength. The Tokyo market is hot. There's a lot of capital ready to deploy out of Japan."
Earlier this year, a Japanese mail-order firm paid $19.2 million to acquire the Ewa Hotel Waikiki. Former First Hawaiian Bank CEO Don Horner recently sold a property in Waikiki — the former Unity House building on Ala Wai Boulevard — for $5.7 million to Japanese investors who are planning to develop a mid-rise condominium on the site. And Kowa Waikiki LLC, the Japan-based owner of a boutique hotel in Waikiki, recently spent $50 million remaking the building on Kalakaua Avenue into the $5,000-per-night Espacio, The Jewel of Waikiki.
Both Clark and Sombrero noted that the Tokyo Olympics are a factor in investment decisions as well.
"It's all going toward the Olympics, a lot of people believe there is going to be a market correction, after the Olympics," Sombrero said, adding that there are a lot of condominiums being built in Tokyo in preparation for the Summer Games. "After the Olympics, when the party's done, there's going to be an oversupply."
Clark noted that Japan's banks are allowing Japan nationals to invest more overseas.
"They want to get the monies out of Japan and they want to invest overseas," he said. "We're starting to see more and more people come here and invest in commercial real estate."
Clark, who brokered the sale of Michel's at the Colony Surf in Waikiki two years ago to Japan's Watabe Wedding Corp., said he's also talking to investors interested in purchasing existing Hawaii businesses, as well as commercial real estate.
"I'm already dealing with major investors, well-capitalized investors," he said. "We definitely are starting to get into the tens of millions [of dollars]."