Straub at Ward Village Now Open Daily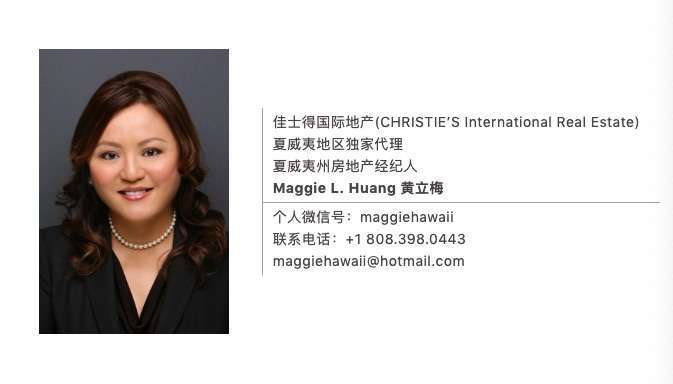 As the Hawaii Life one (HL1) Director for Asia Pacific Region and an exclusive affiliate of CHRISTIE'S International Real Estate with Hawaii Life, I bring a model to real estate that's similar to private banking, with a strong focus on advisory services, as well as key insights into Chinese investment in Hawaii. I market and sell Honolulu's most exclusive properties on behalf of a client base that includes top executives, high-profile celebrities, prominent developers, and high-net-worth investors from the continental U.S. and overseas.
Please contact me for assistance with Oahu, Hawaii real estate.
We are excited to announce that the Straub Medical Center at Ward Village is now open! With urgent care services available daily and primary care appointments during the weekdays, Straub brings convenient, high-quality, personalized health care to the people living and working in our vibrant community.
Because Straub is a part of Hawai'i Pacific Health, patients have access to one of the largest health care systems in Hawai'i. This new facility offers the following services to the entire family in one central, easy-to-access location:
Primary care

Urgent care

Imaging

Lab services (Clinical Labs of Hawai'i)
This clinic is located on the street level between Whole Foods Market and Rinka Japanese Restaurant at Aeʻo.
Hours: Daily 10:00 ~ 20:00
Tel:+1 808.462.5200
更多关于夏威夷房地产投资和购买详情,请添加本人个人微信:maggiehawaii
夏威夷房地产Maggie
夏威夷檀香山2014年度销售额领先排名1%的房产经纪人
入选"2014年度前50名夏威夷最佳房地产经纪人"
由夏威夷当地杂志《Honolulu Magazine》评选出的"2015年度檀香山最佳房地产经纪人"
夏威夷檀香山2015年度销售额领先排名1%的房产经纪人
亚裔美籍房地产协会评选出的年度销售额前23名房地产经纪人
佳士得国际地产(CHRISTIE'S International Real Estate)夏威夷地区独家代理
Hawaii Life 房地产经纪公司
亚太区市场总监 HL1 Director
Maggie Huang (RB)
Realtor Honolulu,Hawaii
国际房地产资格认证专家
电话:+1 808.398.0443
个人网站:www.maggiehawaii.com
个人微信:maggiehawaii