Announcing Victoria Place, 7th Condo High-Rise Tower at Ward Village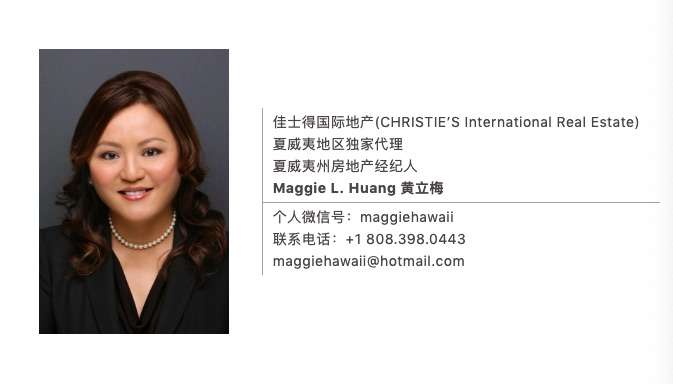 About Maggie Huang
Maggie L Huang is a REALTOR, CIPS with Hawai'i Life.
As the Hawaii Life one (HL1) Director for Asia Pacific Region and an exclusive affiliate of CHRISTIE'S International Real Estate with Hawaii Life, I bring a model to real estate that's similar to private banking, with a strong focus on advisory services, as well as key insights into Chinese investment in Hawaii. I market and sell Honolulu's most exclusive properties on behalf of a client base that includes top executives, high-profile celebrities, prominent developers, and high-net-worth investors from the continental U.S. and overseas.
Please contact me for assistance with Oahu, Hawaii real estate.
You can email me at [email protected] or via phone at (808) 398-0443.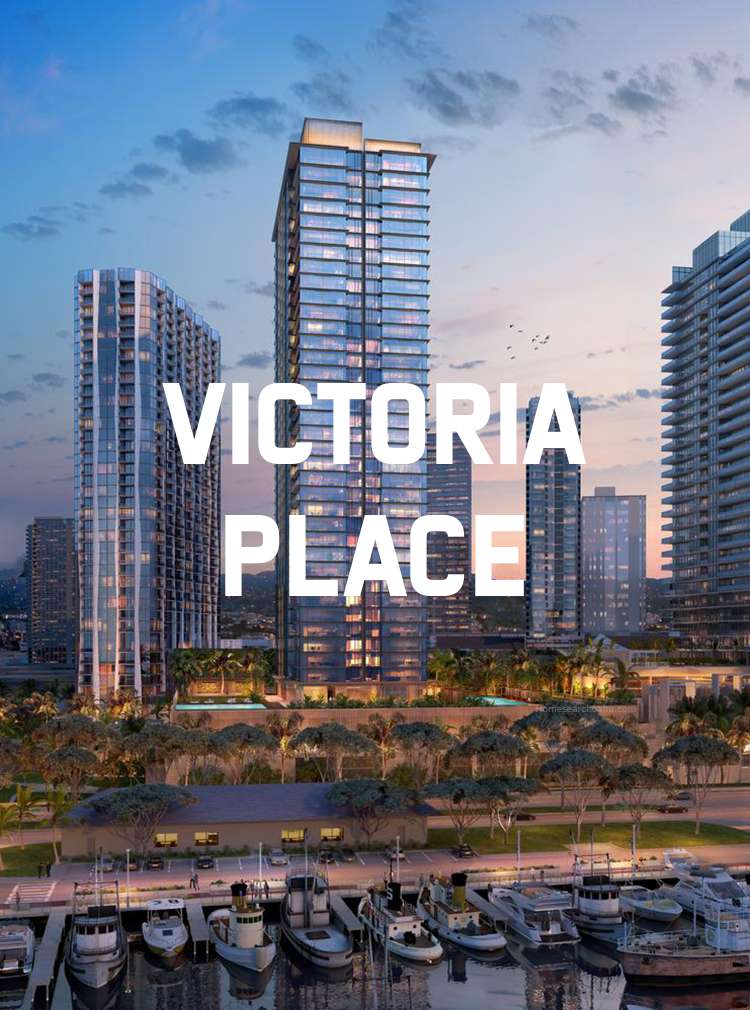 Victoria Place is the Howard Hughes Corporation's 7th tower in Ward Village, Honolulu's premier coastal master-planned community. Located at 1100 Ala Moana Blvd., between Waiea and Victoria Ward Park, the ground floor of this design-forward tower will integrate seamlessly with the park's green space while fostering a connection to the waterfront at Kewalo Harbor. The tower is planned to have 350 residential units, 15,590 square feet of open space at the ground level, and 64,105 square feet of recreational space. The unit mix would include 137 one-bedroom units, 146 two-bedroom units and 77 three-bedroom units. No ground floor retail space is planned.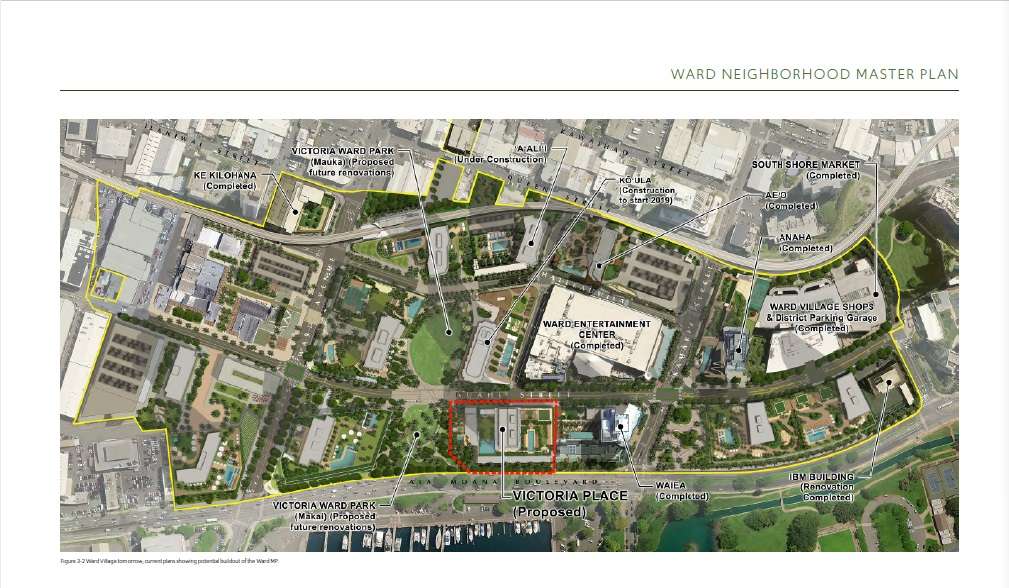 Victoria Place sits on the block formerly planned for Gateway Towers. Its location and orientation were carefully considered to preserve mauka-to-makai views, and to integrate with the landscapes and walkable community coming to life at Ward Village.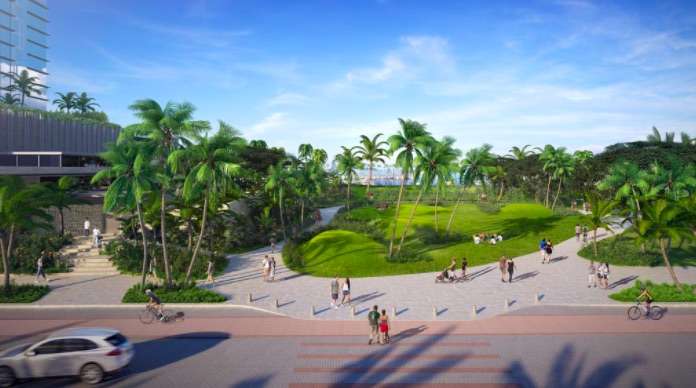 Victoria Place will seamlessly integrate with the Victoria Ward Park space and contain approximately 15,590 square feet of ground-level open space and 64,105 square feet of recreational area comprised of approximately 48,055 square feet of outdoor space and approximately 16,050 square feet of interior space.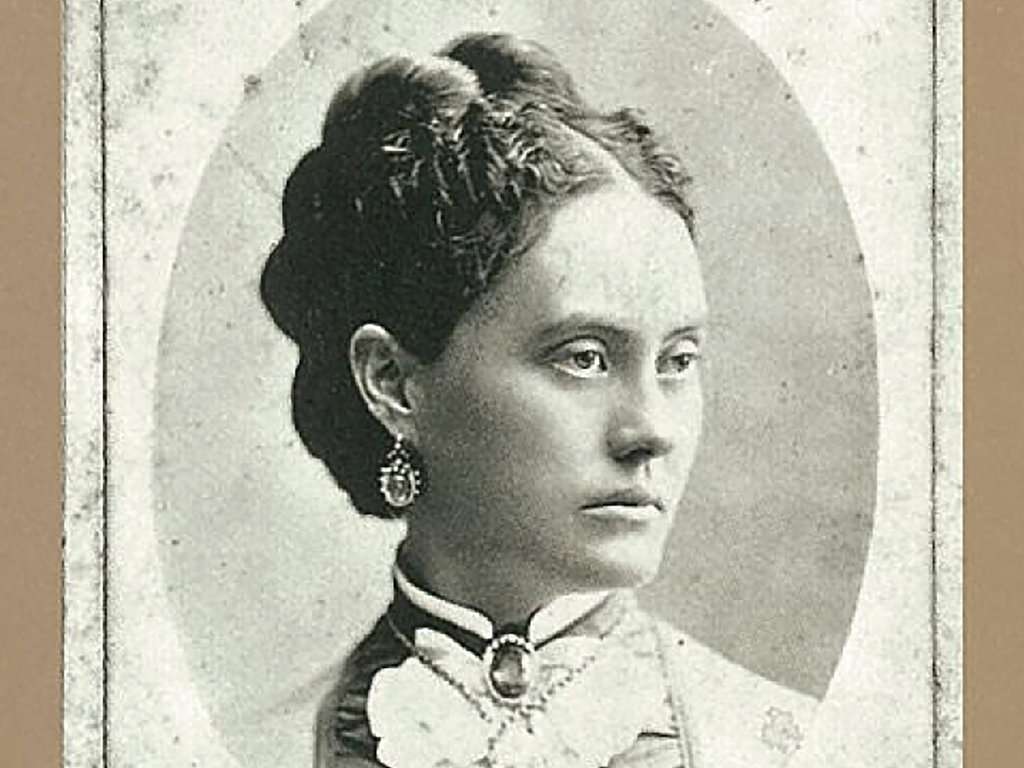 Victoria Place pays homage to Victoria Ward — who, with her husband, Curtis Ward — bought 100 acres stretching from Thomas Square to the ocean in 1870. In recognizing the cultural significance of its setting and history, Victoria Place provides a foundation where those who choose it as their home can take pride and comfort knowing that they reside in a place rooted in culture, which respects and honors the past, and contributes to the growth and future of Ward Village.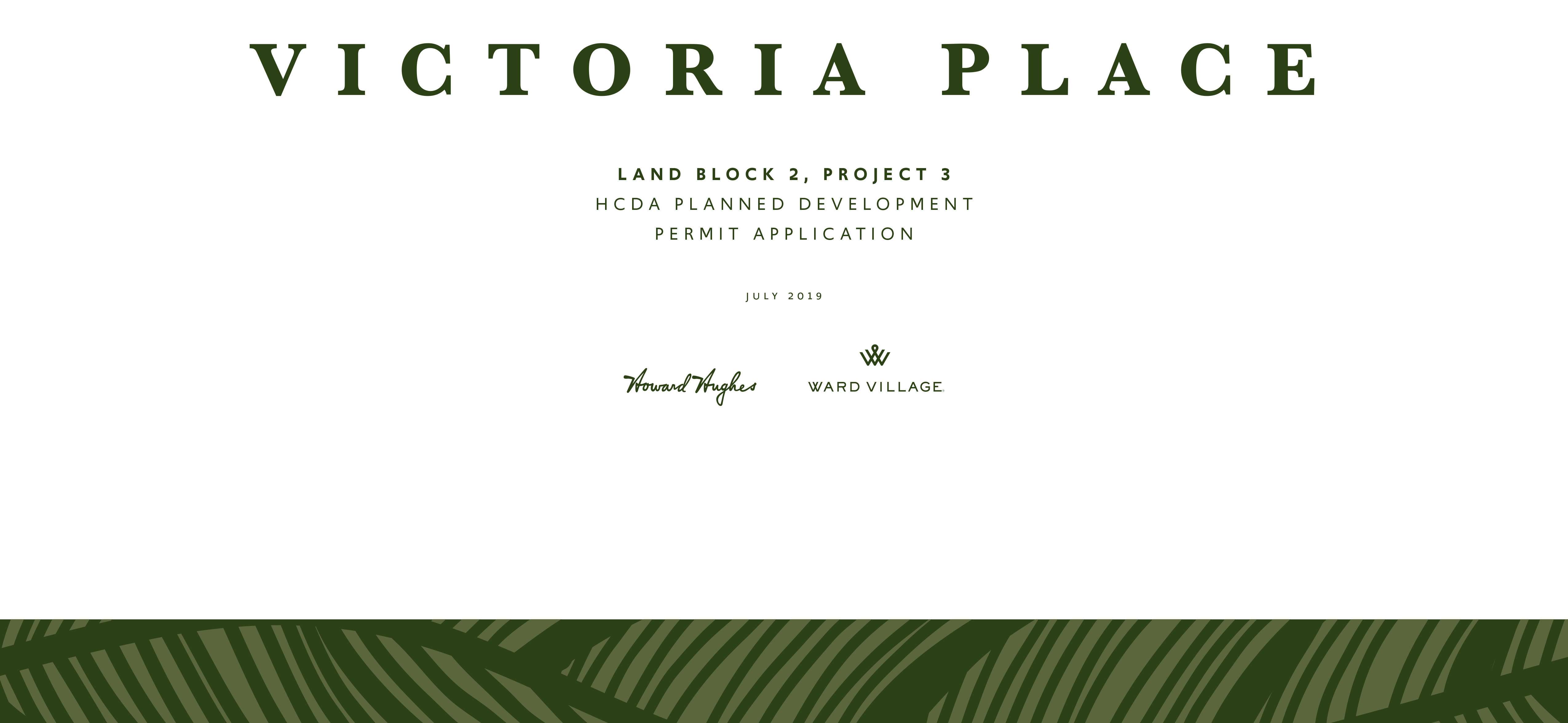 Amenities at Victoria Place will be uniquely distributed across 2 amenities decks – the Sunset Lanai and the Sunrise Lanai, both on level 5. The Sunrise Lanai, on the Diamond Head side, has a focus on health and wellness with fitness facilities, a lap pool, and gracious lawns and gathering spaces suitable for group exercise activities. The Sunset Lanai, facing 'Ewa and overlooking the park, is focused on gathering, relaxing, and entertaining with several dining facilities, a great lawn, a recreational pool, and a strong visual connection to harbor and sunset vistas. Anticipated amenities will include 3 swimming pools, fitness facility, BBQ cabanas, gathering and entertaining spaces, 3 guest suites, and much more!
FLOOR PLANS
10 units per floor comprised of 4 one-bedroom units, 4 two-bedroom units, and 2 three-bedroom units
137 one-bedrooms
730 sq. ft. ('Ewa)
777 sq. ft. ('Ewa-Mauka)
851 sq. ft. (Diamond Head)
886 sq. ft. (Diamond Head-Mauka)
146 two-bedrooms
1,053 sq. ft. ('Ewa-Makai)
1,064 sq. ft. ('Ewa-Mauka)
1,145 sq. ft. (Diamond Head-Mauka)
1,206 sq. ft. (Diamond Head-Makai)
66 three-bedrooms
1,660 sq. ft. ('Ewa-Makai – oceanfront)
1,737 sq. ft. (Diamond Head-Makai – oceanfront)
*Option to combine two 3-bedroom oceanfront units or one 3-bedroom Diamond Head unit with one, 1,206-sq. ft. two-bedroom unit.